The Journal of the Proceedings of the Faculty of Lesser-Known Arts & Sciences
Like any respectable faculty, we have our own journal filled with our research and findings. Unlike any respectable faculty, our journal is often filled with nonsense, subtle in-jokes, and hearsay.
Dive in to our archive to look back on all the interesting information we have uncovered on cryptozoology, smuggling, and more!
April 2016. Volume 1. Journal of the Proceedings of the Faculty of Lesser-Known Arts & Science.
Editor-in-Chief: Katherine Ziff
Associate Typesetter: Gabriel Alan Collins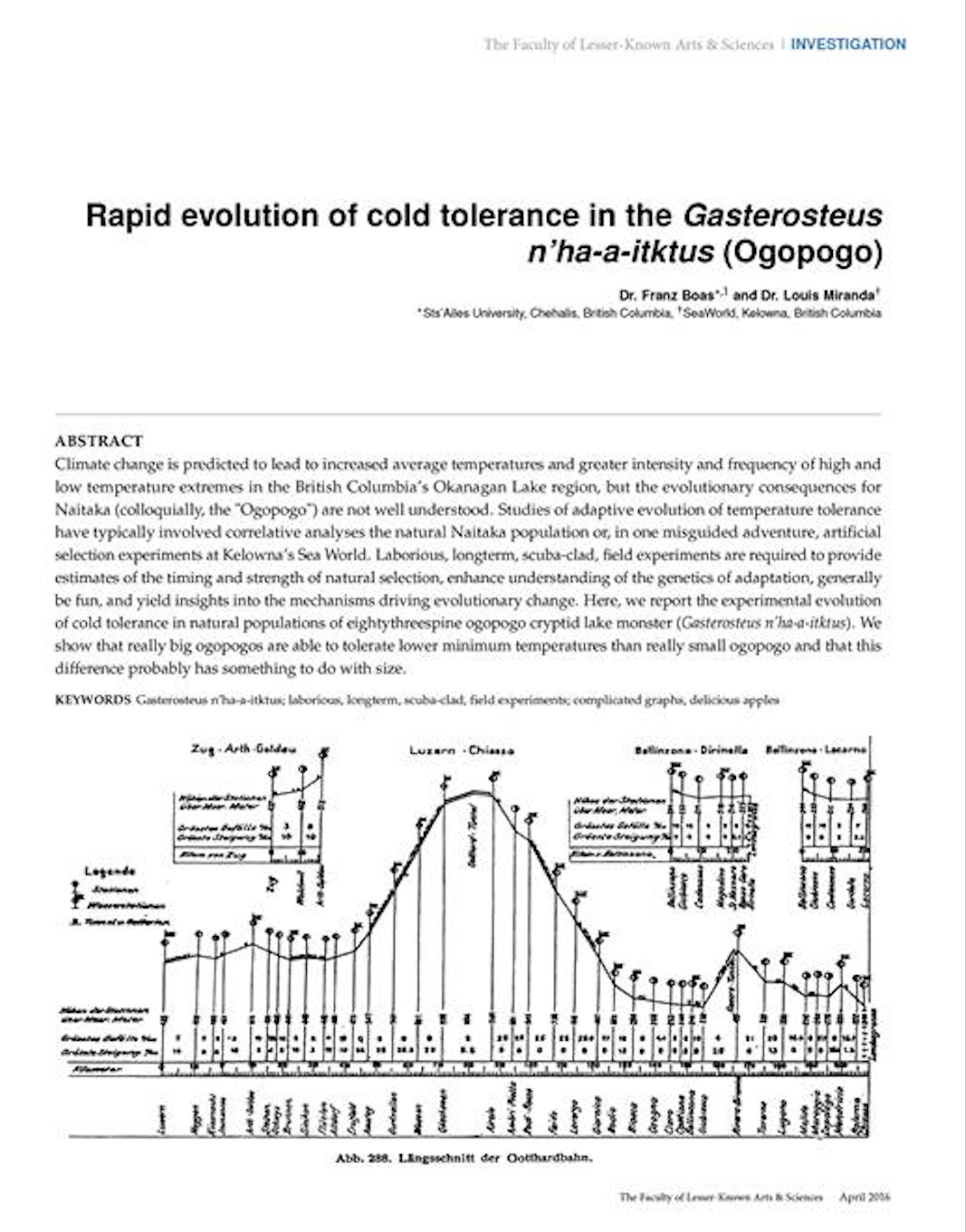 June 2016. Volume 2. Special Edition. Lab Notebook: A collaboration between the Department of Hospitality and
Applied Economics & Management, Cornette University.
Editor-in-Chief: Katherine Ziff
Associate Typesetter: Gabriel Alan Collins